How to Wrap Your Tarot Cards
Do you store your Tarot cards in a box or wrapped in a cloth?
If you've ever wondered how to wrap your cards, here is a quick tutorial!
What you'll need:
Your Tarot or Oracle cards and a small to medium-sized cloth. I am using the silk Cosmic Ocean Tarot Cloth, which is 26" x 26", but a smaller piece of fabric will work just as well. Silk is the preferred material to work with for storing Oracle cards, as it is light, soft and strong.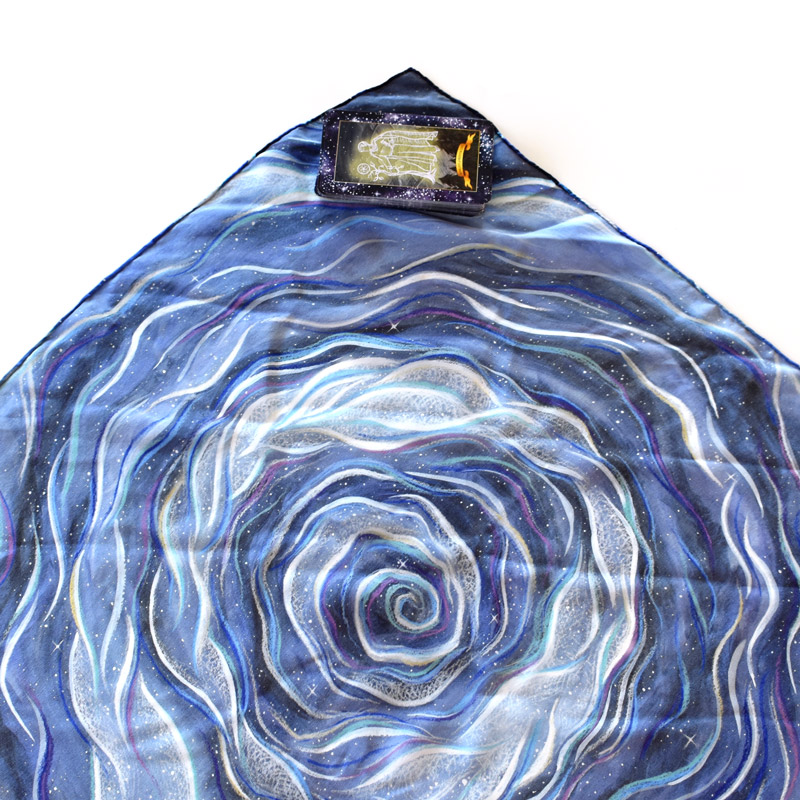 Spread your cloth face down, and rotate it so that one of the corners is pointing up. Place the cards horizontally in that corner.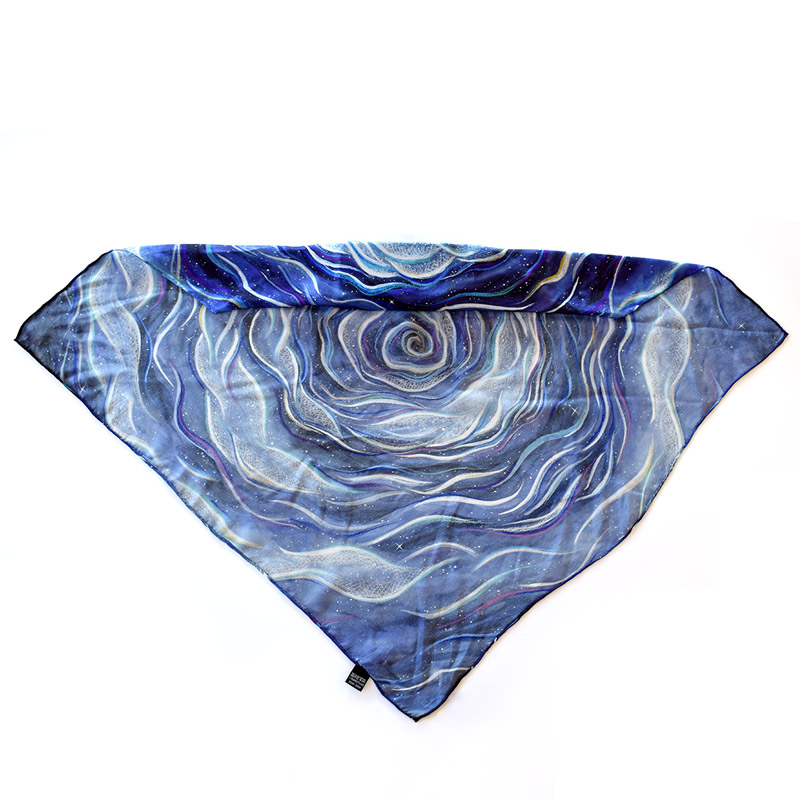 Starting from the top, fold the cloth over the cards down towards you. Make sure the cards fit tightly in the cloth.
Keep folding over until you reach the center of the cloth.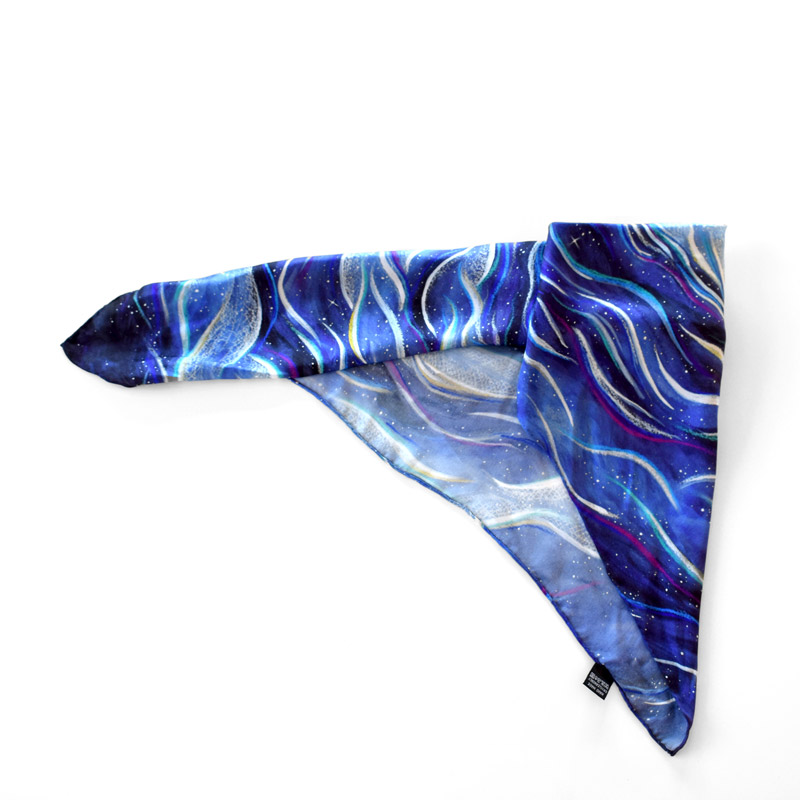 Take the right side and bring it over to the center, so that the cloth forms a triangle. If the end is long, you can tuck it in underneath the fold.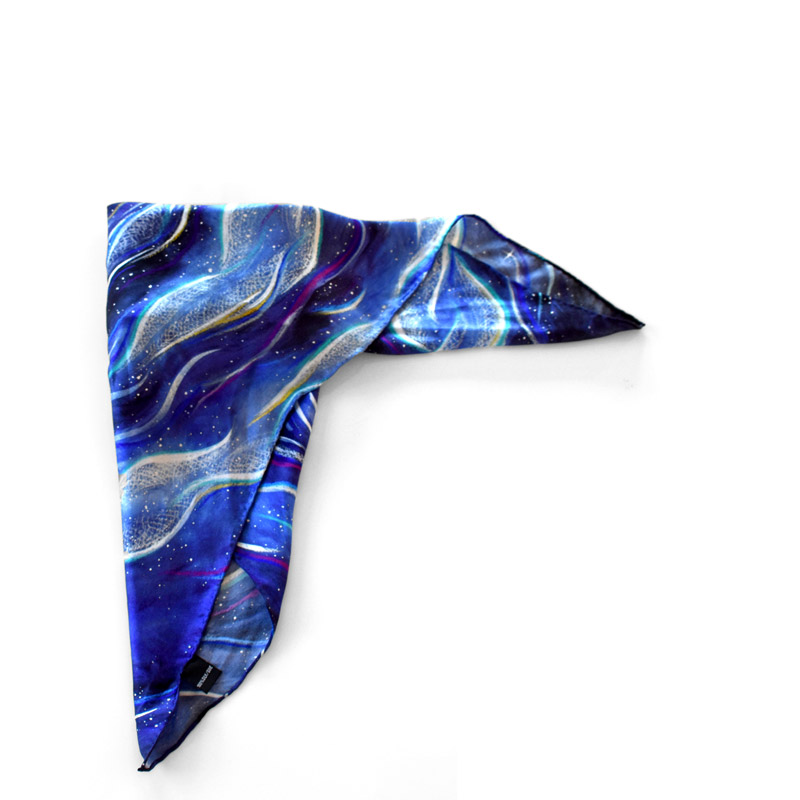 Now bring the left corner over to the right side, cutting the triangle in half.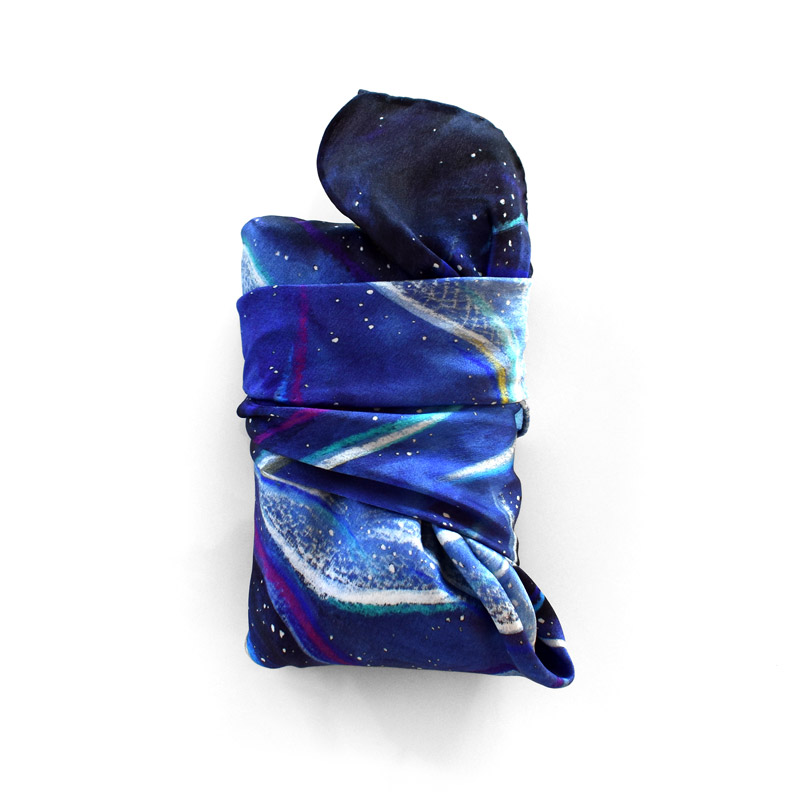 Wrap the rest of the fabric around the deck - the bottom piece vertically and the side piece horizontally. Tuck in the ends in one of the "pockets" created by the edges of the fabric, or tie them if you can.
That's it! Now if you ever lose your card box or just want to better protect your Tarot cards, you can wrap them up in your favourite cloth and store them in a beautiful way.
✨